Careers in Energy
Lineman Shares Career at Boynton
North Georgia Electric Membership Corp.'s Calen Cooper visited Boynton Elementary to share about his career with third graders. He is a lineman for NGEMC and he brought the safety equipment that lineman wear to keep safe while working. He also shared with the group about being safe with electricity and different careers that are in the energy field. Students were allowed to try on his safety gear and all received a NGEMC hard hat. It was a great lesson and Boynton third graders were excited to learn about careers in energy.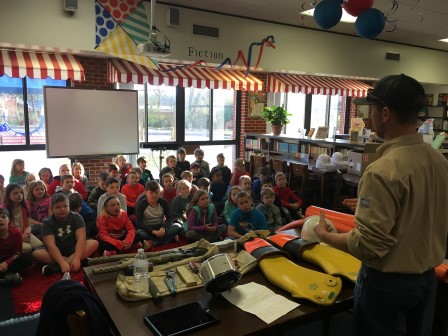 Picture 1: Calen Cooper from NGEMC speaks with Boynton third graders.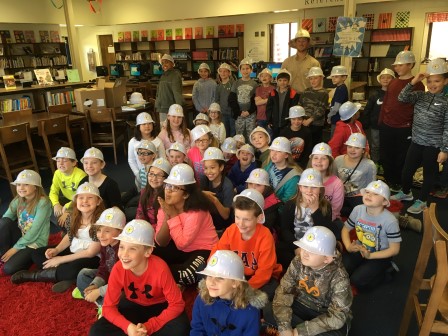 Picture 2: Boynton third graders wearing their hard hats from NGEMC.