Amazing Show of Boynton Pride
Boynton Elementary sponsored a library night at the Catoosa County Public Library. Over 174 students came out with their parents and siblings to see all the wonderful things the public library offers. Catoosa Public Schools has partnered with the Catoosa County Public Library as a part of the counties literacy mission for students throughout Catoosa County. Many students got library cards for future visits. The staff at the library planned fun activities for students as well as giving time to check out books. Teachers from each grade, the librarian and both principals from Boynton were there for students to visit with as they entered. There was a great turn-out of parents and staff for a fun night at the Catoosa County Public Library.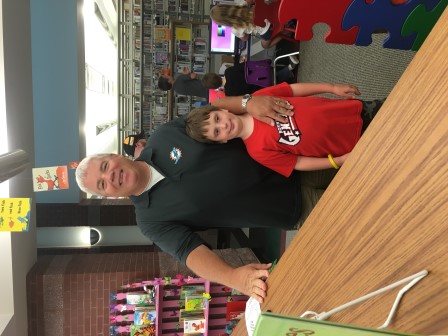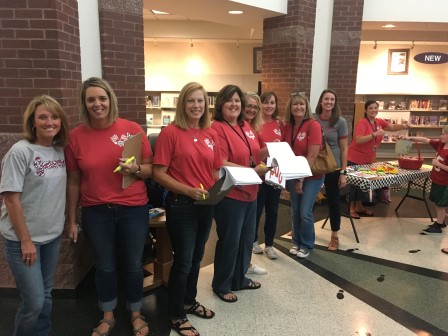 Photo Teachers: Lisa Badacour, Kari Owens, Gina Rapp, Lynn Brown, AnnMarie Harwood, Tamara Lowery, Jennifer Duffy, Jennifer Roloff and Jennifer Scott line up to greet students.